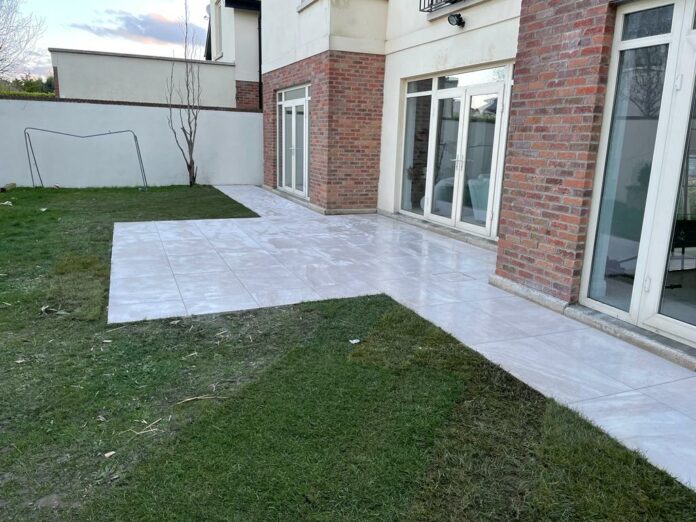 Are you interested in getting a new patio laid using Porcelain tiles? Our porcelain patio installers can provide you with various installation options at an unbeatable price.
Porcelain patios are an excellent option for any garden, patio or pathway area with options on textured finishes, smooth, matt, glass and a host of colour options.
Our porcelain patios are installed in the same style as a natural stone patio, with tiles on a wet concrete bed. However, each of the tiles is primed first to ensure they bond at maximum strength to the concrete bed.
For cutting porcelain, we use only the best diamond blade saws to ensure each cut is done to precision before we grout in the new porcelain patio using a resin grouting system.
You can learn more about our patio installation services in Dublin or our service for installing natural stone patios in Dublin.
If you would like a free estimate for a new porcelain tiled patio, don't hesitate to contact Pat and his team, who would love to provide you with a no-obligation estimate.