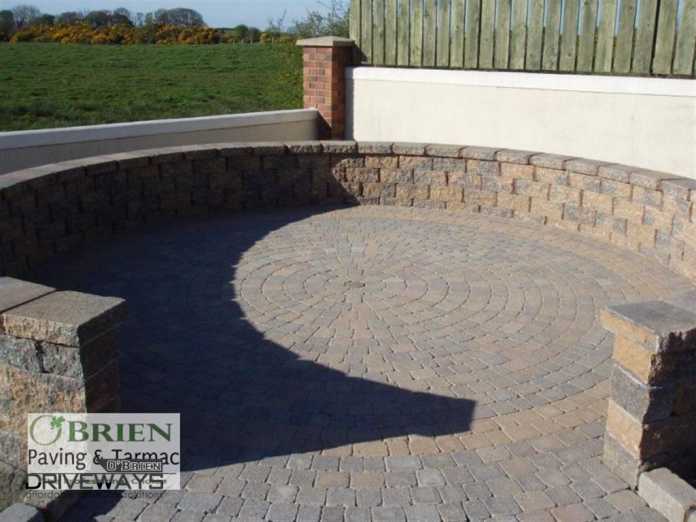 Create a beautiful garden paving area at your home today in Dublin at an affordable price. Call O'Brien Driveways to schedule a free estimate and to provide you with garden paving options that will suit both your budget and your taste. All garden paving installations are done to industry approved standards.
Garden patio areas are the place where you go to relax and enjoy the peace of your home. Every garden area is unique not only because of the of the garden area surrounding it and how it blends in but also the overall addition it makes to your outdoor garden area. Let O'Briens create a beautiful paved garden area for you today. We can provide you with low maintenance options for your garden paving.
GARDEN PAVING
With a range of garden paving options including block paving patios and natural stone patios, you can choose from a wide selection to create a patio that is tailored to both you and your house in Dublin.
Let us help you make the right choice of materials by taking the time to listen to you and understand your vision. Given our experience we can cut the choices down and present an appropriate selection that includes some less well-known alternatives, to help ease the design process. Our aim is to deliver the best garden paving solution possible to you in Dublin.