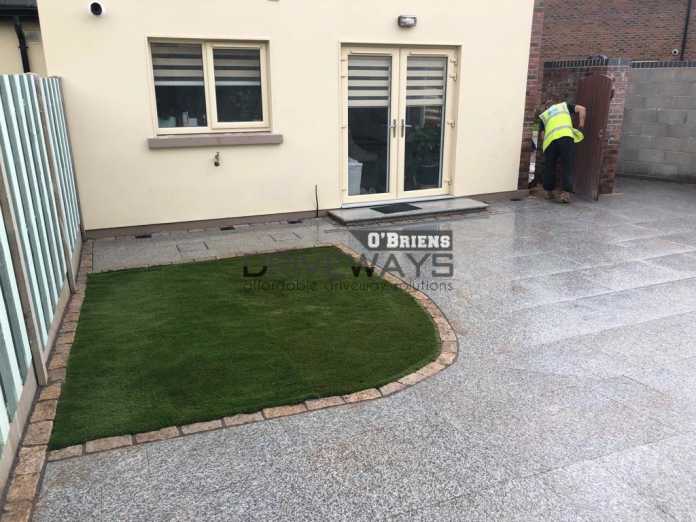 Another patio installation completed by O'Brien Driveways in Dublin. Experts at patio paving in Dublin.
This project was a complete overhaul of the entire garden area. We put in new walling for retaining a new flower bed. New foundation over the entire area.
New drainage was added along with new covers for the inspection chambers and easy access covers. We built a new step at the back door.
Put in a new lawn area and laid down a natural granite stone patio on the patio area with a tumbled granite cobble stone as a border which was hand laid in mortar.
Call today to get a great price on installing or replacing your patio in Dublin. Free estimates. When you want a durable, long lasting and beautifully laid patio, call O'Brien Driveways. Find out more at https://www.obriendriveways.ie/