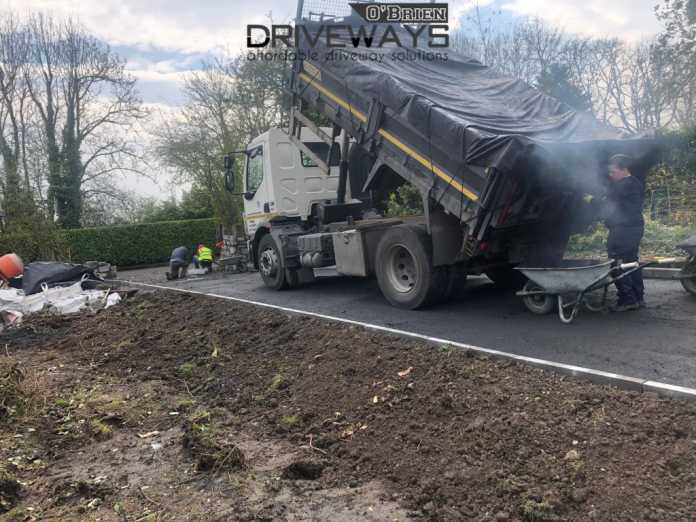 Completed a large tarmac driveway installation in Celbridge, County Kildare. Completely new sections installed. New private roadway built.
New concrete edging kerbs. Lawns on either side replaced with new soil and leveled off. Levels on the tarmac was set to ensure a clean run off of any surface water with drainage set out to capture the water.
Two layers of tarmac with a hard wearing course applied to ensure a long lasting finish on the entire area.
Call out O'Brien Driveways Dublin when you want to get the job done right and at a price that is affordable to you. Free quotes.