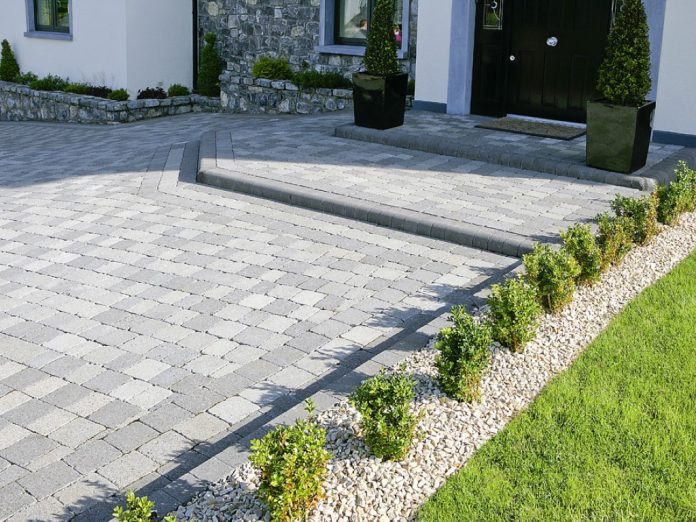 Are you interested in knowing what type of driveway would suit your home the best? Maybe you are not sure what options are available to choose from? Here is a look at the most popular type of driveway styles to give you some driveway ideas to choose from in Dublin.
In no particular order, we will list the top 5 driveway options you can choose and the benefits to choosing that type of driveway.
1. BLOCK PAVING DRIVEWAYS
The most common style for a driveway installation in the last 10 years or so in County Dublin. Good value, very durable and is available in a wide variety of styles. We recommend using only quality paving products from suppliers such as Kilsaran who provide a manufacturer guarantee on their products.
Learn More About Our Paving Services Here >>>
2. TARMAC DRIVEWAYS
Another excellent and popular option in County Dublin. Probably the oldest type of installed driveway option to choose from and one of the best proven. Sturdy and durable but limited in colour variety.
Whilst tarmac is only available in black or red colours, you can however customise it using paved aprons, brick borders and other features on the driveway to make it stand out. Our tarmac installers would happily go through the options with you.
Learn More About Our Tarmac Driveway Services in Dublin >>>
3. RESIN BOUND
Resin driveways are becoming very popular in the last 2 or 3 years which has luckily had the effect of reducing the cost of materials in order to build it.
Whilst not as cheap as tarmac, it does significantly perform better with a new resin driveway getting a 10 Year plus guarantee on it! Available in a wide variety of colours and chip finishes, it can be blended in to suit any type of a home.
Read More About Our Resin Bound Driveway Services For Dublin >>>
4. GRAVEL DRIVEWAYS
Gravel driveways are a permeable solution for your driveway which has the added benefit of being the most affordable style of driveway you can get installed.
Available in a range of natural colours such as gold, silver, granite and autumn mix, its colour variety is not the greatest but they can be mixed to create a bit more of a custom finish.
Around the gravel or through the area, you can add in custom features to make it stand out like pathways, curved borders, paved aprons and cobble borders.
Learn More About Our Gravel Driveway Services in Dublin
5. IMPRINT PATTERNED CONCRETE
Concrete driveways are an excellent option for any driveway and is one of the most common styled driveways outside tarmac or paving. Very fast to install and more affordable than paving or tarmac.
What has become very popular throughout the last decade or so is the application of a patterned finish on top of the imprinted concrete which can be coloured in nearly an unlimited amount of variety.
Patterns can be created from virtually anything but the most popular style is when its recreated to look like old cobble stones or slabbed pattern finishes.
Learn More About Our Patterned Concrete Services Here >>>
Book yourself a free estimate today from the specialists at Pat and his team at O'Brien Driveways. We can go through the different choices, give you examples of previous work and provide you with an unbeatable deal on getting a new driveway in Dublin.