Resin Bonded Dublin
Experts At Laying Resin Bound and Resin Bond on Driveways, Patio and Gardens.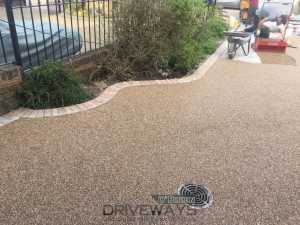 Are you looking to have resin bond or a resin bound surface laid at your home in Dublin? Call O'Brien Driveways. We are experts at laying resin driveways, resin patios and resin gardens in Dublin.
Resin bound aggregates have become the main choice of designers and architects in County Dublin. Domestic households choose resin bound driveways over other options because they can be overlaid onto existing concrete or tarmac.
This means you will be saving money, as there are no excavation costs in most cases and don't forget the average lifespan of a quality installed resin bonded driveway is 15 years plus!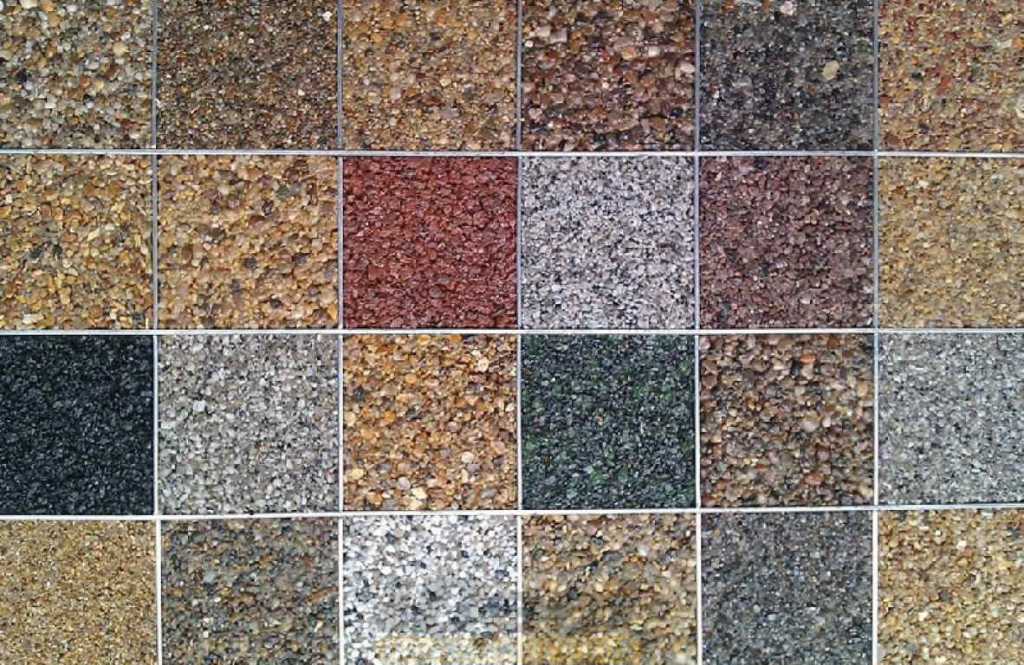 We provide a range of choices for your resin including the type of colour and the texture finish of your resin surface. We can put down a range of decorative aggregate on your driveway and patio with options on gold, silver, granite, natural or brown.
Give O'Brien Driveways a call today to schedule a free no obligation quotation on having resin driveways, resin patio or a resin pathway installed in Dublin.
WHY CHOOSE RESIN BOND

GOES RIGHT OVER CONCRETE AND TARMAC
LONG TERM AND DURABLE
OUTSTANDING QUALITY FINISH
ANTI SLIP SURFACE
SUITABLE FOR DRIVEWAY AND PATIOS
MULTIPLE COLOUR CHOICES
COMBINES BEAUTIFULLY WITH ANY OTHER SURFACE
DUBLIN RESIN DRIVEWAY EXPERTS
Resin bounded aggregates have anti slip properties and are ideal for the householder who likes the appearance of a natural stone aggregate driveway, but does not want loose stones in their homes. Chip finishes are available in a wide choice of colours and textures which we can go through with you when quoting you.
We offer a free quotation service for clients interested in having a resin driveway installed in Dublin. Feel free to call us anytime to get a free no obligation quote and advice on how best to approach the task of having resin bond or bound at your home to industry approved standards. Guarantee on all our paving installations.
Reliable Resin Bond Services from O'Brien Driveways in Dublin
RECENT REVIEWS
Imprinted concrete driveway and patio, Blackrock, Co. Dublin
Well done to Pat and his team on a fantastic job. We really love our new imprinted concrete driveway and extended patio at the rear. A lot of work was done for a fair price. The job was started earlier than planned and was completed ahead of schedule. The team was well organised by Pat and the labourers were extremely hard working. They were very punctual, clean and obliging. All in all, they paid great attention to detail and had a very professional approach to everything they did. It was obvious that they were very proud of their work. O'Brien Driveways were a pleasure to deal with and I would have no hesitation in recommending them to anyone else.
Blackrock, Co. Dublin
Great Job!
Pat and his team did a fantastic job on our drive, very clean and professional. We are delighted with the high quality end result.
Great job
Pat and his hard working team were professional, quick and friendly.