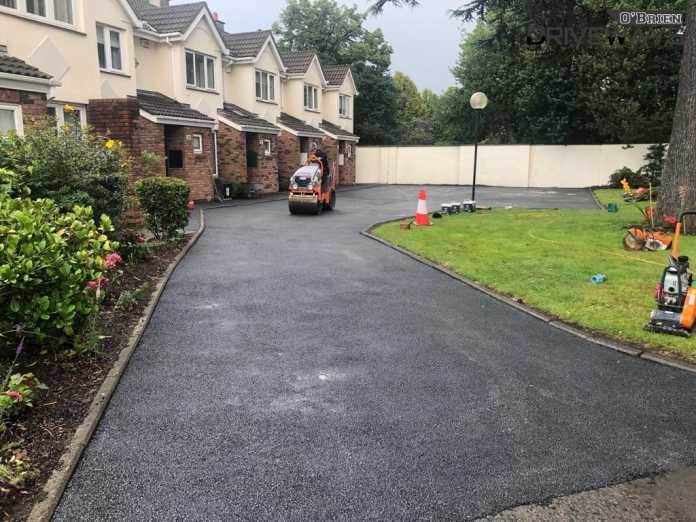 Here we have another completed driveway installation by O'Brien Driveways in Dublin. Offering unbeatable value on installing driveways in Dublin. This was a shared driveway area for small town houses.
The old tarmac driveway was very worn down and had potholes and raveling occuring throughout the driveway area. We replaced the entire surface and put in a new foundation to ensure a strong, durable driveway installation.
We put down our tarmacadam and machine power rolled it to ensure a long lasting finish on the driveway area.
You can view more of our services at:
Tarmac Driveways: https://www.obriendriveways.ie/tarmac-contractors-dublin/
Block Paving: https://www.obriendriveways.ie/paving-dublin/
Gravel: https://www.obriendriveways.ie/driveway-options/64/gravel-driveway-installations/