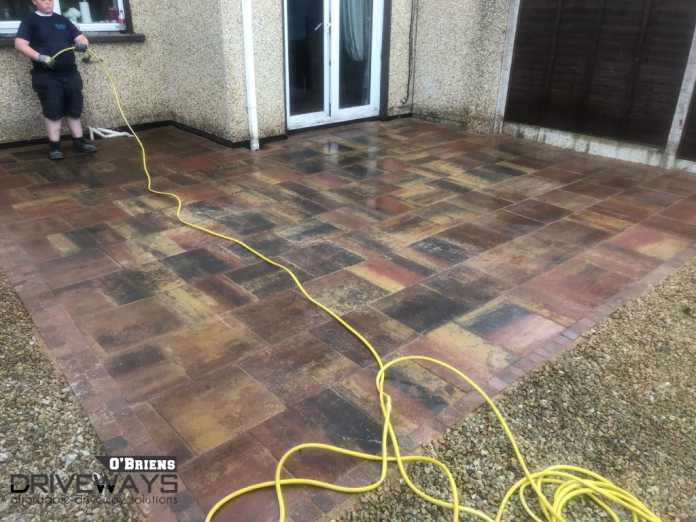 Here is a patio paving installation just completed by O'Brien Driveways in Dublin. Experts at patio paving in Dublin. We redesigned the entire area removing all the old lawn area.
Put in a new foundation, added a base for setting levels on finished patio paving, put in a low maintenance gravel area with membrane sheeting and a recessed inspection chamber.
Laid down the new patio paving in an offset line pattern. The flagstones are from the Kilsarans range of slabbing. The border was done in a matching colour using cobble setts from Kilsaran.
Want a quote on your patio? Get in touch with O'Brien Driveways in Dublin. Visit: https://www.obriendriveways.ie/