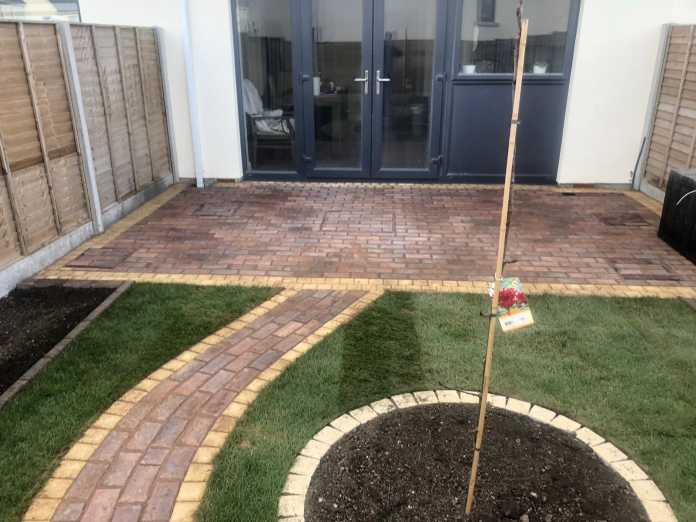 New garden and patio installation in Malahide, Dublin. Removed the old lawn area. Added a new curved block paving pathway.
Membrane sheeting, new lawn installed. Flower beds either side set with a brick on edge in concrete and circular flower beds set with a paving border in the lawn.
Patio area at door laid with Kilsaran paving and in a stretcher bond pattern. Get a FREE quote today on having a new patio installed in Dublin.