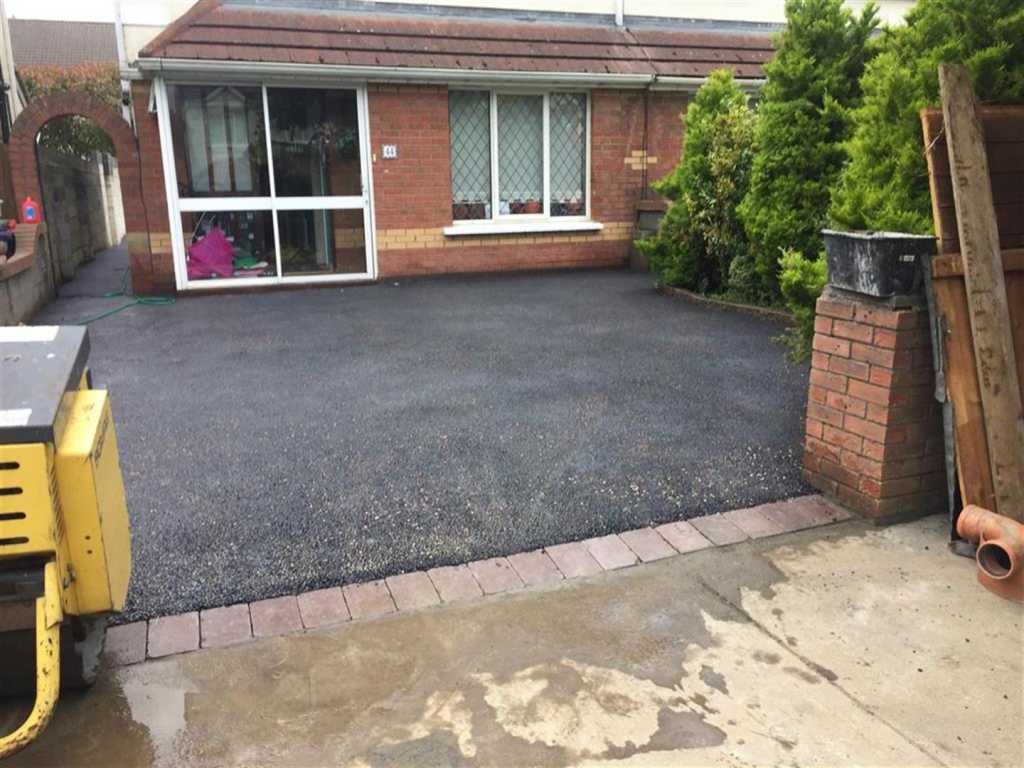 If your driveway area needs replacing or is starting to look worn down, then tarmacing it is a highly effective and popular solution. But how do you tarmac a driveway? Here we will look at the various materials and steps involved with the process of tarmacing a driveway.
Excavation
Before any laying of tarmac can begin, first the ground needs to be excavated to what is known as 'formation level', which is the surface level of the ground. Typically, the formation level for driveways with no bad ground or other variables is 160mm below finished level.
New Base / Sub base

We always insist on adding a new base or sub base. We can use Type 1 hardcore and/or crushed concrete. This is then compacted and rolled until it has reached the final depth to be used for the driveway.
Drainage
Drainage is vital to the installation of a driveway, even tarmac ones. This must be installed at this point so it can be as effective as possible at removing excess water from the driveway.
Driveway Edgings
At this point, the concrete edgings are installed.
Granite sets, block paving, concrete edging kerbs
Depending on your personal taste, you may opt for granite sets or other options at the edges of your driveway. This will help to retain the drive and depending on your choice, can add some real appeal to it giving an offset colour to emphasize the black tarmac.
Apply Tarmac Surface
After the above steps have been completed, the tarmac is ready to be applied. Tarmacing a driveway is a process that requires precision in order to achieve the best possible results. However, once it is complete, you will be left with a final product that adds a clean look to your property whilst offering a durable, solution that can cope with repeated usage by both foot and vehicle traffic.
Get in touch today with O'Brien Driveways to book a free tarmac or asphalt driveway quotation. The most competitive pricing combined with outstanding workmanship. Quality tarmac driveway installations in Dublin. Over 30 years in business. References and inspection of previous work available. We look forward to hearing from you.
AFFORDABLE TARMAC DRIVEWAYS IN DUBLIN
Customer Feedback
Garden
Thanks so much lads, brilliant work nice and clean very professional highly recommended yous 👍🏻